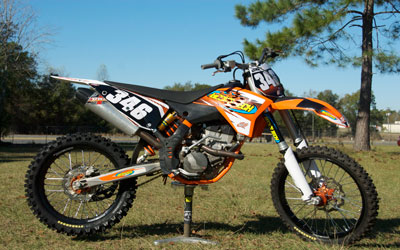 Suspension tuning and more!




---
HOME TEAM RIDERS NEWS & EVENTS PICS & VIDEOS SHOP LINKS GAMES CONTACT
---

Dirtbike/ATV/street bike SUSPENSION, engine work,
parts, accessories, service, and sales.
BECK'S TECH
Located at: 945 Alexander Ave.
Port Orange, FL 32129
BUSINESS HOURS:
MONDAY - FRIDAY
10AM - 6PM
Trackside pickup & delivery SOMETIMES available.
CALL (386)-256-4746 or (417)-459-9255 for prices/appointments.

---
HOME TEAM RIDERS NEWS & EVENTS PICS & VIDEOS SHOP LINKS GAMES CONTACT
---
Website by: >>Fast Forward Web Productions © Copyright 2012